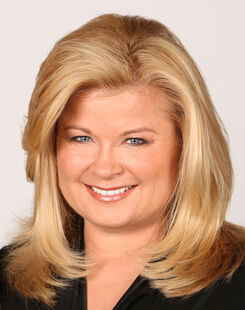 Sheri Salata
is the
co-president of Harpo
with Erik Logan since 2009, and
Executive Producer
of the Oprah Winfrey Show
since 2006. She leads the company's efforts to develop new programming for syndication, primetime, cable, radio, digital, and emerging platforms, as well as oversees the company's original programming slate on-air and in development.
Sheri first joined Harpo Studios in 1995 as Promotions Producer. During her 15-year tenure, she has held positions with increasing levels of responsibility, including Senior Promotions Producer, Supervising Producer of Promotion and Development, Senior Supervising Producer of Promotion and Development, Senior Producer of Production, and Supervising Producer. Sheri has served as Executive Producer of The Oprah Winfrey Show since September 2006. She was named President of Harpo Studios in December 2009.
Prior to joining Harpo Studios, Sheri produced television commercials for Grey Chicago and Lois/GGK. She also spent time as a freelance producer.
Sheri was born in Georgia, and raised in the north suburbs of Chicago. She attended the University of Iowa, where she earned a BBA in Marketing.