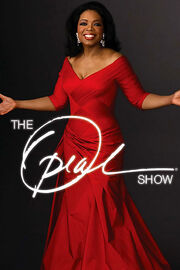 The Oprah Winfrey Show is an American syndicated talk show hosted and produced by its namesake Oprah Winfrey. It ran nationally for 25 seasons beginning in 1986, before concluding in 2011. It is the highest-rated talk show in American television history. The show was highly influential, and many of its topics penetrated into American pop-cultural consciousness. While early episodes of the show follow a Phil Donahue-style exploration of sensationalistic social issues, Oprah eventually transformed her series into a more positive, spiritually uplifting experience by featuring book clubs, celebrity interviews, self-improvement segments, and philanthropic forays into world events.
As of 2011, it was one of the longest-running daytime television talk shows in the United States, having run nationally since September 8, 1986 for 25 seasons and 4,561 episodes. The show's last original episode aired on May 25, 2011.
Ad blocker interference detected!
Wikia is a free-to-use site that makes money from advertising. We have a modified experience for viewers using ad blockers

Wikia is not accessible if you've made further modifications. Remove the custom ad blocker rule(s) and the page will load as expected.